Why Corrugated Metal Hose?
Metal Hose Online offers one of the most extensive lines of corrugated metal hose products to meet a wide range of design requirements. Our corrugated metal hoses are mechanically or hydro-formed, stainless steel or bronze, standard or high pressure and meet flexibility and cycle life requirements.

Corrugated metal hose assemblies are often used where rubber, plastic, PTFE, or other types of hose products are unsuitable.
The reinforced corrugated metal hose provides for the transfer of liquids or gases and is engineered to handle extreme temperature and pressure.
Metal hose may be appropriate where other types of hoses are not, such as the transfer of extremely high-temperature liquids or gases or transferring extremely cold (cryogenic) liquids.
Be sure the braid is not exposed to abrasion or excessive heat, which would deteriorate this strength member.
Braid is a poor scuff cover, but other protective covers are available.
Since metal hose is often used in critical applications such as super-heated steam, chemical transfer, cryogenics, etc, the integrity of all the hose needs to be protected.
Need a special size or configuration? We can handle custom flexible metal hose orders – call today.
OnGuard Asset Tracker has Maintenance Programs to Improve Hose Safety
Reduce the risk of hose failures through routine hose inspections, testing and certification programs. Our OnGuard™® hose management services include testing, tagging and traceability of your hoses from "cradle to grave". These proactive programs are managed by our hose experts and keep you running efficiently and safely.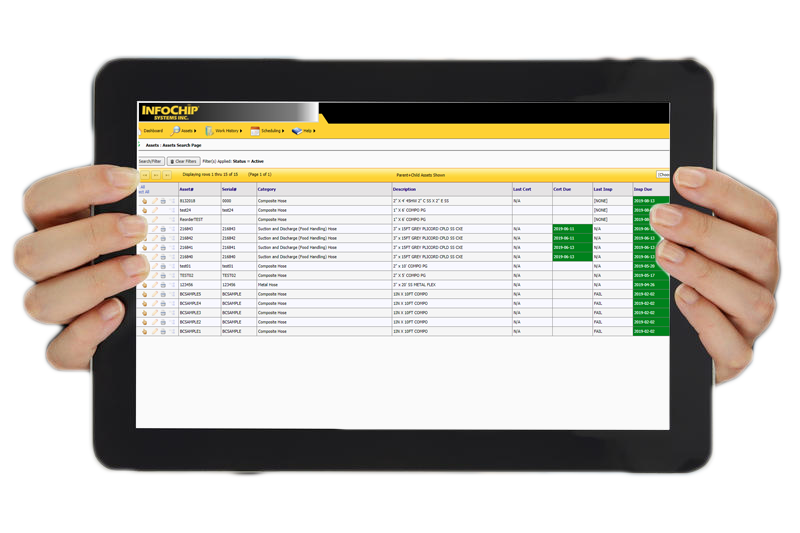 Schedule Your On-Site Survey