Why Metal Hose Online's Corrugated Metal Hose?
Quality Design
The STAMPED acronym stands for the 7 major information areas required to provide a quality hose assembly for the customer, as follows.
High Performance
Your selection of flexible metal hose assembly for particular application should be influenced by six primary considerations
Media
Pressure
Temperature
Size
End Fittings
Expected Motion
Testing Procedures
There are many factors that can affect the service life of flexible metal hose. It is important to evaluate these factors for each hose application. Each individual application can be different than generally outlined applications. Shortened service life and even catastrophic failure can be avoided if the application conditions and individual metal hose assembly are well matched. The typical reasons for hose failure have been provided for design purposes at the link below.
OnGuard Asset Tracker has Maintenance Programs to Improve Hose Safety
Reduce the risk of hose failures through routine hose inspections, testing and certification programs. Our OnGuard™® hose management services include testing, tagging and traceability of your hoses from "cradle to grave". These proactive programs are managed by our hose experts and keep you running efficiently and safely.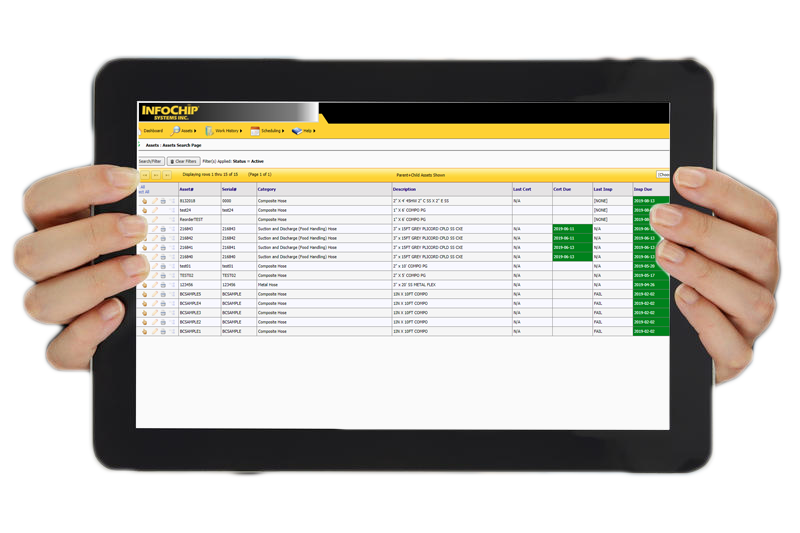 Schedule Your On-Site Survey